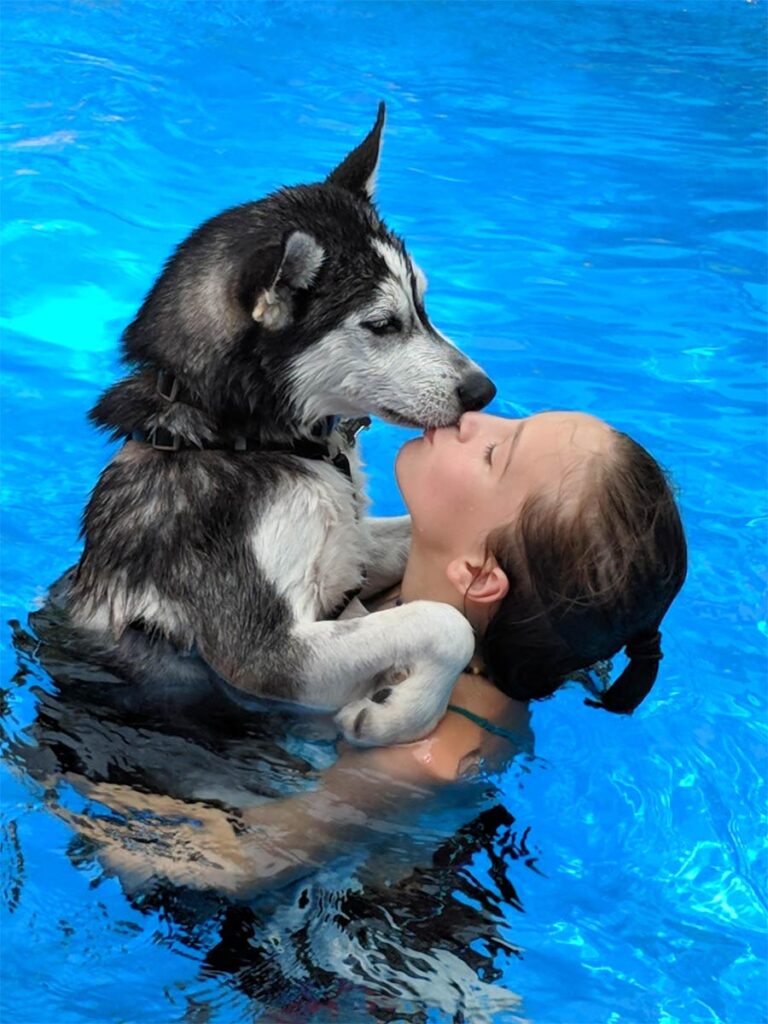 Dogs are natural swimmers, and swimming is a great way for them to let out pent-up energy, while also providing them a good amount of exercise. Hydrotherapy (therapy in water) is often recommended by vets in order to treat conditions ranging from arthritis, to hip dysplasia and many more.
Playing pool games is a great way to bond with your dog, and at Wag-ville you could get into the pool along with your pet.
Wag-Ville has two pools of size 10ftX25 feet with a depth of 4 feet. The water in the pools are filtered and chlorinated, with the pH being maintained at a level that is safe for dogs. They are also equipped with a shallow splash area.
All Hydrotherapy sessions are conducted by professionally trained personnel.