At Wag-Ville we are pet lovers just like you and we understand how important it is for every pet owner to want to give their pet the best care and attention and keep them healthy and happy. That's why we created Wag-Ville, Bangalore's leading pet care facility that offers pet owners an array of safe, exciting and professional services to treat their pets to the best.
Whether you just want a fun space to socialize with your pet and have an exhilarating day or need your pet to be loved when you are find yourself needing to travel suddenly for work or a family emergency, or if your pet just needs to release some energy and you don't have access to proper outdoor play areas for your pet, Wag-Ville has it all.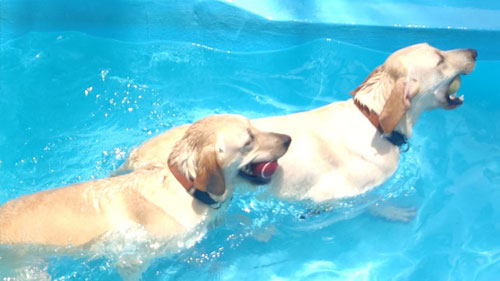 Founded by Subhadra Cherukuri, Wag-Ville boasts of some of the best facilities for pet boarding and pet care in the country. With over 10000 square meters of ALL-PET friendly space that houses pet grooming centers, pet swimming pools, dog parks & play zones, kennels and boarding facilities as well as a Pet Café that serves both the pet and their owners some delicious treats. Supported by a professional team of staff dedicated to showing pets the same care and affection they receive from their owners.

Spanning 10 years of professional experience and over 2000 satisfied clients and pets, Wag-Ville is continuously expanding and striving to improve the standard of service and we look forward to you and your pet being part of our ongoing success story.